Gone are the days when we could show our best faces and not have to think twice about covering ourselves with a mask. Methodically blending our preferred – and sometimes heavy – foundations or intensely highlighting our cheekbones has now temporarily become a distant memory. But that doesn't mean you still can't have fun and keep experimenting with makeup. In fact, Vogue Arabia has put together an inspiring list of seven predictable makeup trends to expect in 2021.
The art of smearing has never been more important.
With that said, five Denver-based beauty lovers are spilling tea – or should we say "beau-tea" – about how the pandemic has changed their makeup routines. We hope that during a strange time, you too can find inspiration from these local beauty lovers and professionals.
Shay Gause
@ shayrealbeauty
Make-up, skin care, lifestyle creator
303 magazine: What do you think of the evolution of makeup and beauty in such a strange time?
Shay Gause: I love the minimalist approach and focus and enhance our natural beauty. It was amazing to see a lot of beauty [and] Skin care brands that are adapting to this strange time by promoting natural looking makeup or skin care products. [helping] with maskne or to improve the appearance of our natural skin.
303: How do you emphasize your eyes these days?
SG: Because natural, minimal makeup is just there to really accentuate the eyes, I love a soft, smoked, winged liner with a voluminous mascara and highlighter in the inner corners.
This slide show requires JavaScript.
Mariah Gallegos
@glam__gall
Bride makeup artist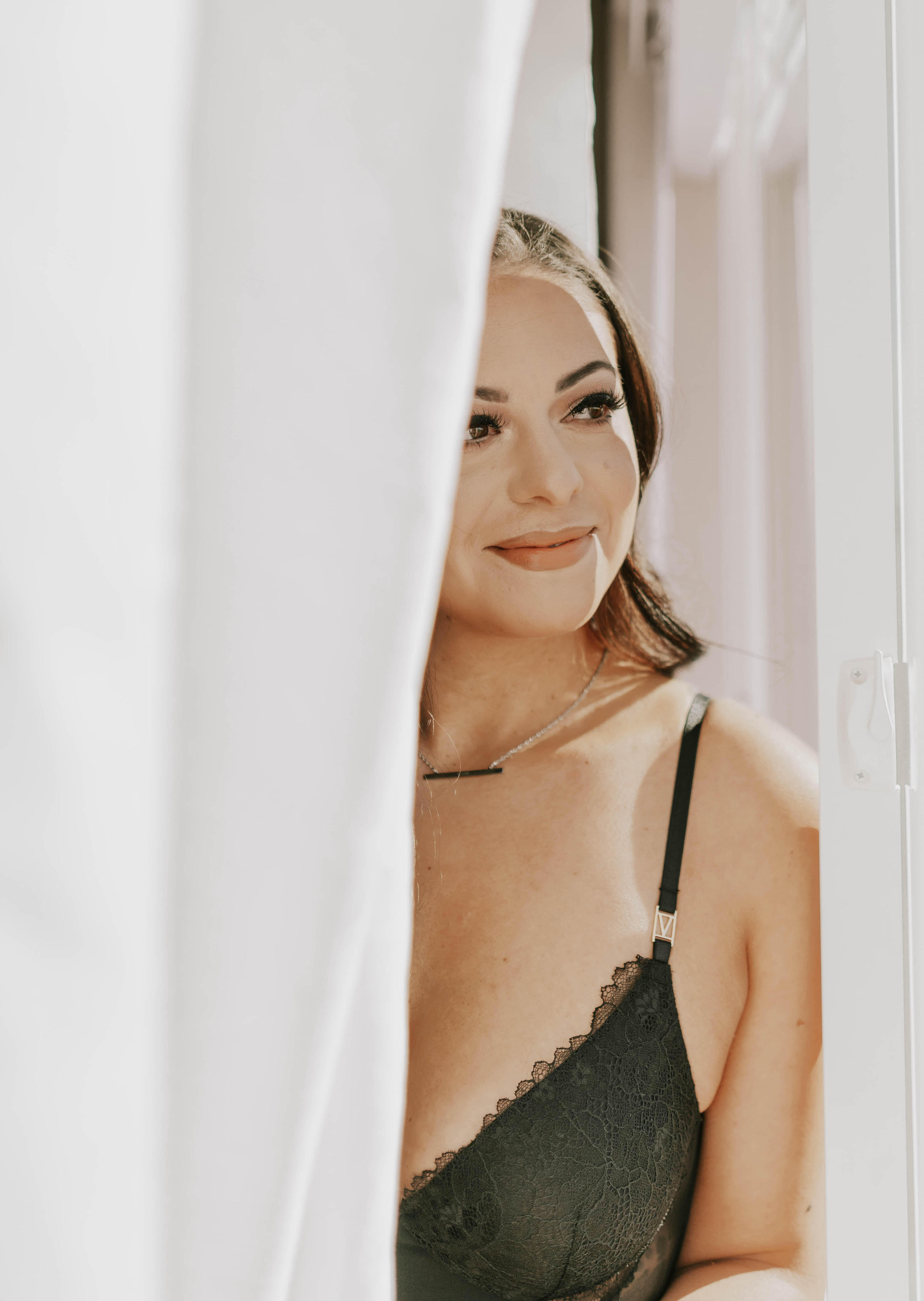 303 Magazine: What is your daily makeup routine in this age of pandemic?
Mariah Gallegos: There are definitely days when I don't put makeup on my face [and] You can totally catch me on my couch watching Netflix. Days [when] I have an appointment or work where I need to see people. I definitely kept my eye makeup the same – I'm usually very brave, colorful, and smoky. I have [also] I loved incorporating gems into my eyes as the focus was on the eyes. I'll say the only thing that has changed is that I definitely don't do a lot of facial makeup. I don't do a super heavy contour these days as it usually lands all over my mask with a mask!
303: How can makeup inspire you while wearing a mask and attending infrequent social gatherings?
MG: I'm definitely not always inspired, but drawing, handicrafts, anything that gives free rein to my creativity, whether it's a show I've seen, fashion, trends, TikTok, Pinterest.
This slide show requires JavaScript.
Jenna Mariah
@ Jennamariahx
Blogger & Brand Design Owner
303 Magazine: What do you think of the evolution of makeup and beauty in such a strange time?
Jenna Mariah: I think what evolved during the pandemic is more skin care, less makeup. We are certainly at a stage of "natural" beauty and DIY beauty. Use makeup only to enhance your features, not to completely cover them up. I also think we now have more time to take care of what was under our makeup. We have time for things like face masks or scrubs (which could make our skin red / flaky for a few days, but who cares if you can hide under a mask and stay at home!) And a lot more time to research. When I'm bored at home and scrolling, I'm often excited about beauty items or must-have skin products on Pinterest.
303: How do you emphasize your eyes these days?
JM: For the eyes, I think eyeliner is a game changer. Using a white eyeliner can make your eyes pop, using a nude eyeliner can make your eyes appear bigger, and using a black or brown cat liner has always been my favorite for the illusion of eye drawing. I used to wear full streak eyelashes over my real eyelashes, but recently I've been doing an eyelash lifting routine at home and sometimes I pull on a few individual lashes. That seems to accentuate my eyes a lot more.
This slide show requires JavaScript.
Lani Fischer
@ lanifischer.hmua
Make-up artist & beautician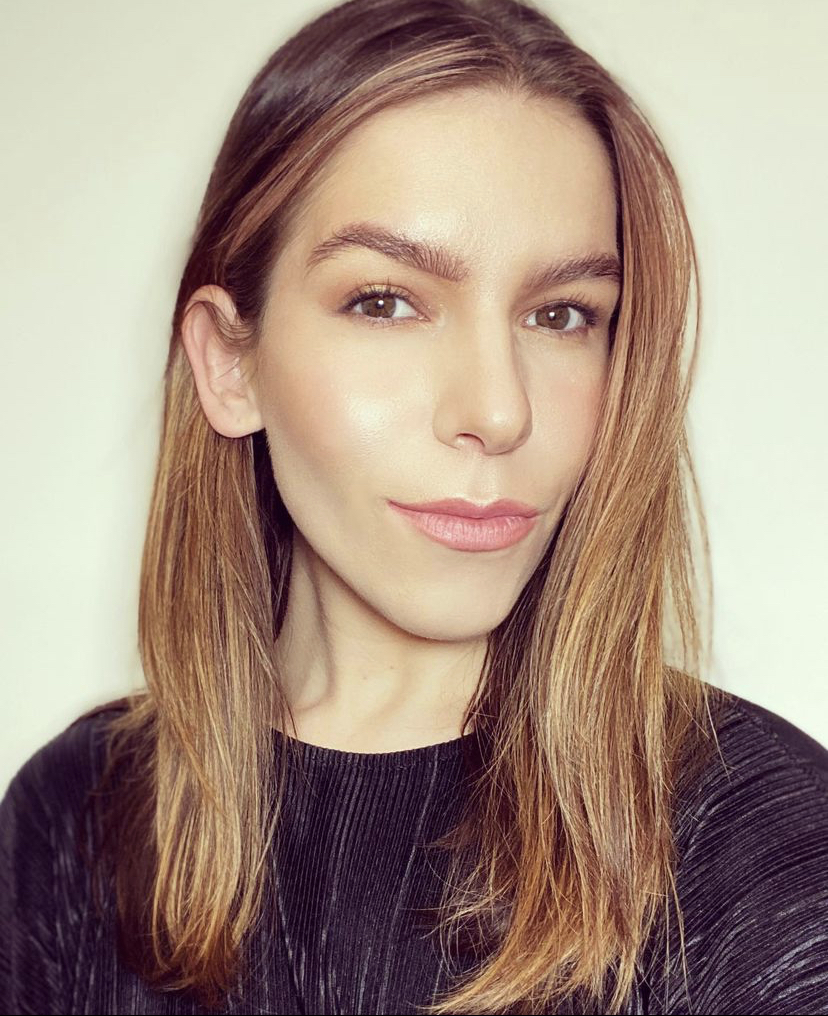 303 Magazine: What's Your Daily Makeup Routine In This Age Of A Pandemic?
Lani Fischer: I still do a full face makeup, but I've changed a few things. I use a more moisturizing, lighter foundation and make sure I set it well with a powder and a moisturizing setting spray, a lightly tinted lip balm instead of lipstick. I switched to moisturizing products because while I'm usually very oily, winter in Colorado and wearing a mask dries me out!
303: Do you have any skin care tips that may help combat mask-related skin problems?
LF: Right now, I recommend silk face masks to all of my guests struggling with mask-related breakouts! As someone with acne prone skin, you were a skin saver throughout the pandemic. Of course, this won't always be the perfect solution. Consult your local esthetician if you need help deciding which skin care products and makeup is right for you. Now put down the tweezers and let a professional help you with your brows – again. I think we can all agree [that] The brows of the 90s don't need a comeback!
This slide show requires JavaScript.
Brea Rochelle
@skinbybrea
Bride Makeup Artist & Beautician
303 Magazine: How do you emphasize your eyes these days?
Brea Rochelle: I've tried every mascara you can think of! I also have nine different glasses. They help change my appearance and give focus to the eyes.
303: How can makeup inspire you while wearing a mask and attending infrequent social gatherings?
BR: Instagram and YouTube helped a lot during this time. I follow some amazing content creators who have kept and inspired the makeup community [like], @ of course.sunny, @faceovermatter, and @ Jackieaina just to name a few! Since there were no social gatherings, I meet up with my best friend on FaceTime to put on make-up and have a glass of wine. We usually have a day [when] We catch up and practice with products that we wanted to try or try out new techniques together.
This slide show requires JavaScript.