Every year the Denver Architectural Foundation presents Doors Open Denver (DOD), a weekend of appreciation for urban design and architecture in the city. This year nearly 70 locations have free entry to the public, with more than 50 additional insider tours and six arts and culture activities. Pauline Herrera Serianni, General Manager of the Denver Architectural Foundation said, "We are excited about the growth of the event over the past few years and the addition of architecturally-inspired arts and culture activities for our clients."
The full list of sites can be found on the DOD website with a special note about the six new free sites and over 20 insider tours added to the repertoire this year. The list includes everything from Churches, the governor's mansion, theaters and Masonic temples.
In the past, this annual celebration has focused solely on architecture, but in recent years arts and cultural activities have been added. It's almost a surprise that the partnership didn't come about sooner because DOD is about enjoying and discussing architecture the way you would enjoy and discuss a beautiful work of art. Cortney Lane Stell, the DOD Arts and Culture Curator, said: "If we examine the intangible aspects of built environments, we may find the true nature of architecture – the ability to create moods, invite culture and influence behavior."
Architecture is an art, although it is often overlooked as a means to an end. As more buildings emerge that are unaesthetic, it can be refreshing to notice the buildings in your city that have true meaning, value, and history. The six free arts and culture activities this year offer a balanced menu for Denver's taste-testing architecture. We have described them below.
Peep show
When: Saturday, April 29th and Sunday, April 30th, 10 a.m. – 4 p.m.
Where: Castle Marne Bed & Breakfast, 1572 Race St., Denver
The lowdown: This restored Capitol Hill mansion is advancing its second century and 12 Denver-based artists will showcase individual experimental works of art that, according to a press release, "respond to the psychological foundations of the building as a honeymoon, tourist, and architectural enthusiast." Castle Marne's architect was William Lang, who, along with hundreds of others in Denver, also created the Molly Brown House, although fewer than 100 of its buildings still stand today. The stained glass window (pictured above) itself is a masterpiece, designed by a Denver artist in 1889, depicting a peacock spreading its tail feathers.
If these walls could speak: Architectural stories with Sam Pike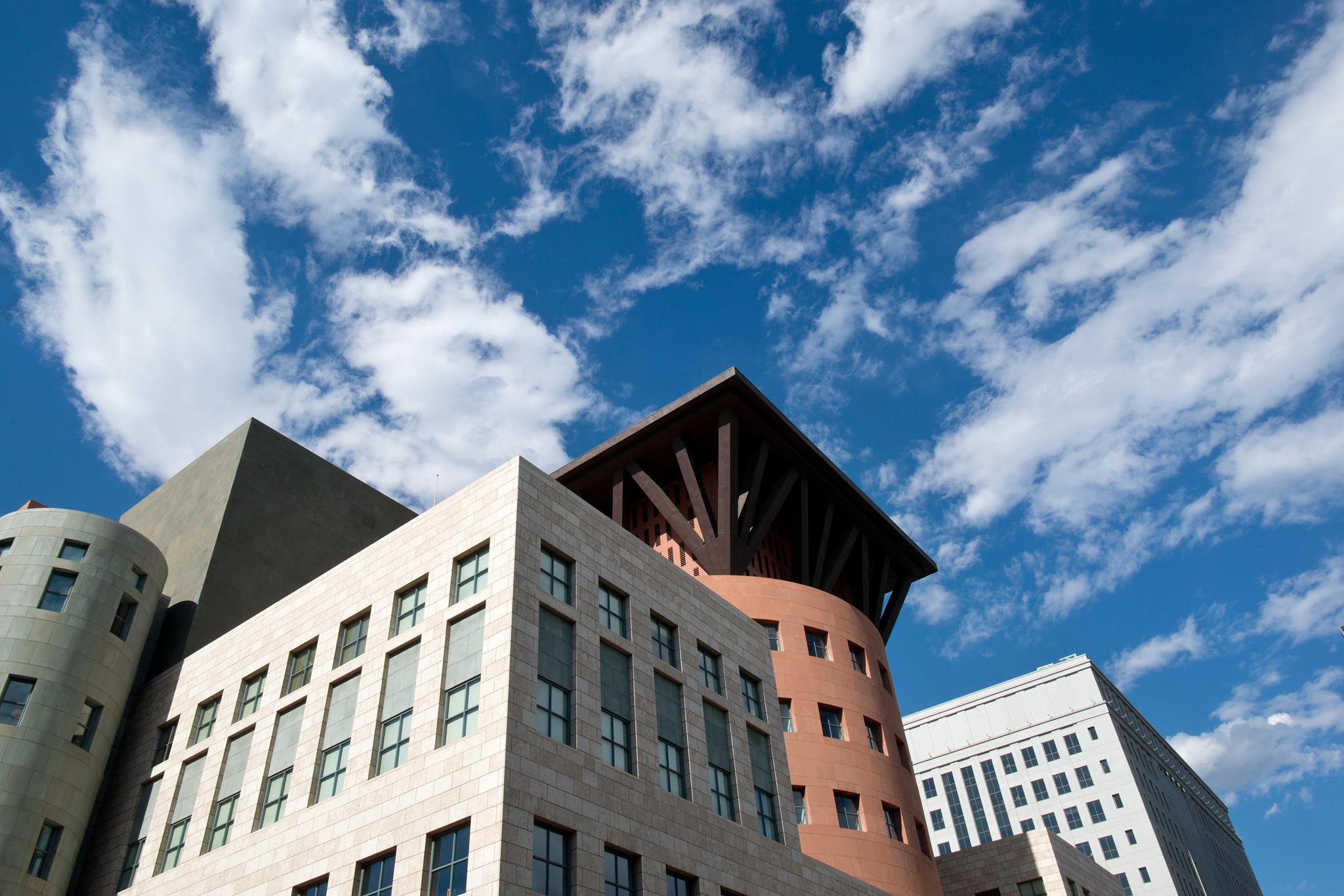 When: Saturday, April 29th, 11 a.m. – 4 p.m.
Where: Denver Central Library, 10 West 14th Ave., Denver
The lowdown: Audience participation is required at this event, where storyteller Sam Pike asks questions such as, "What is your favorite building in Denver?" and: "Which building has to tell its story before it is forgotten?" He wants to gather answers to questions like these in order to give voice to the buildings that make up the city we call the Hometown. The Denver Central Library is a great location for this event as the building itself is a regional icon for depicting an international style blended with postmodernism. The Denver Central Library was built by Burnham Hoyt in 1955 and expanded by Michael Graves in 1995. There is more than just written stories in its walls.
From Green Spaces to Catwalks: A Haiku Video Tour by Ellie Caulkins, Buell, and Boettcher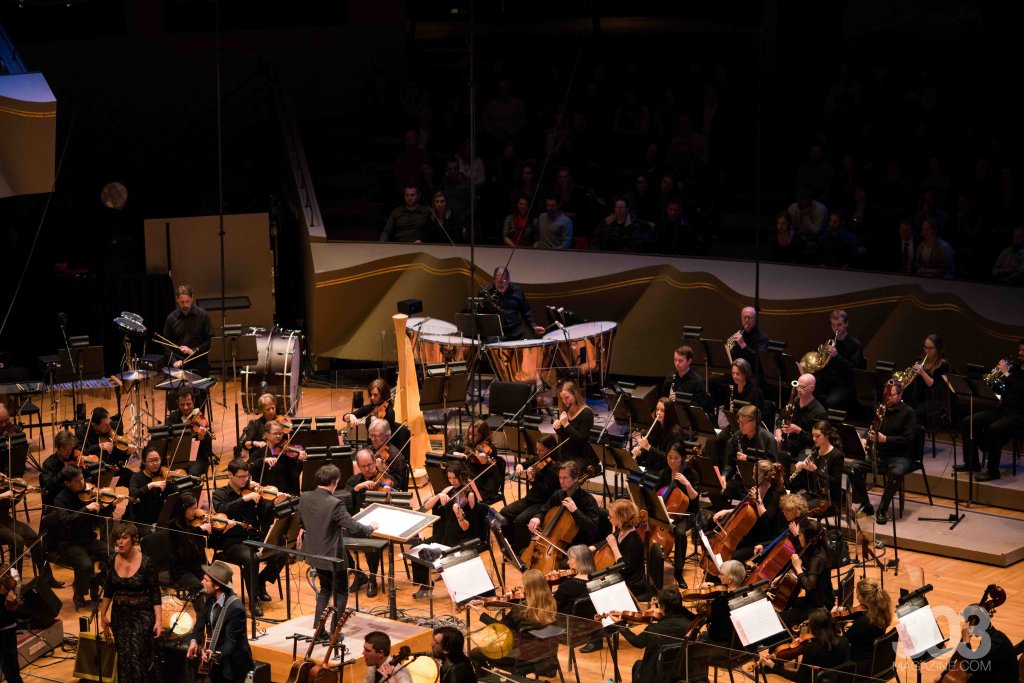 When: Saturday, April 29th, 12 p.m. – 4 p.m.
Where: LED screen on 14th Ave. and Champa St., Denver
The lowdown: The stages in Ellie, Buell and Boettcher are known to many Denverites, but only in one dimension. Every theater produces spectacular shows that the audience experiences like an iceberg – only part of them is visible. The rest is behind the scenes and this video tour explores the hidden places that make the productions possible. Paired with the video and on the LED screen, "architecturally inspired haikus" are displayed. Maybe it inspires others to create their own haikus. #architecturehaiku, anyone?
Building beauty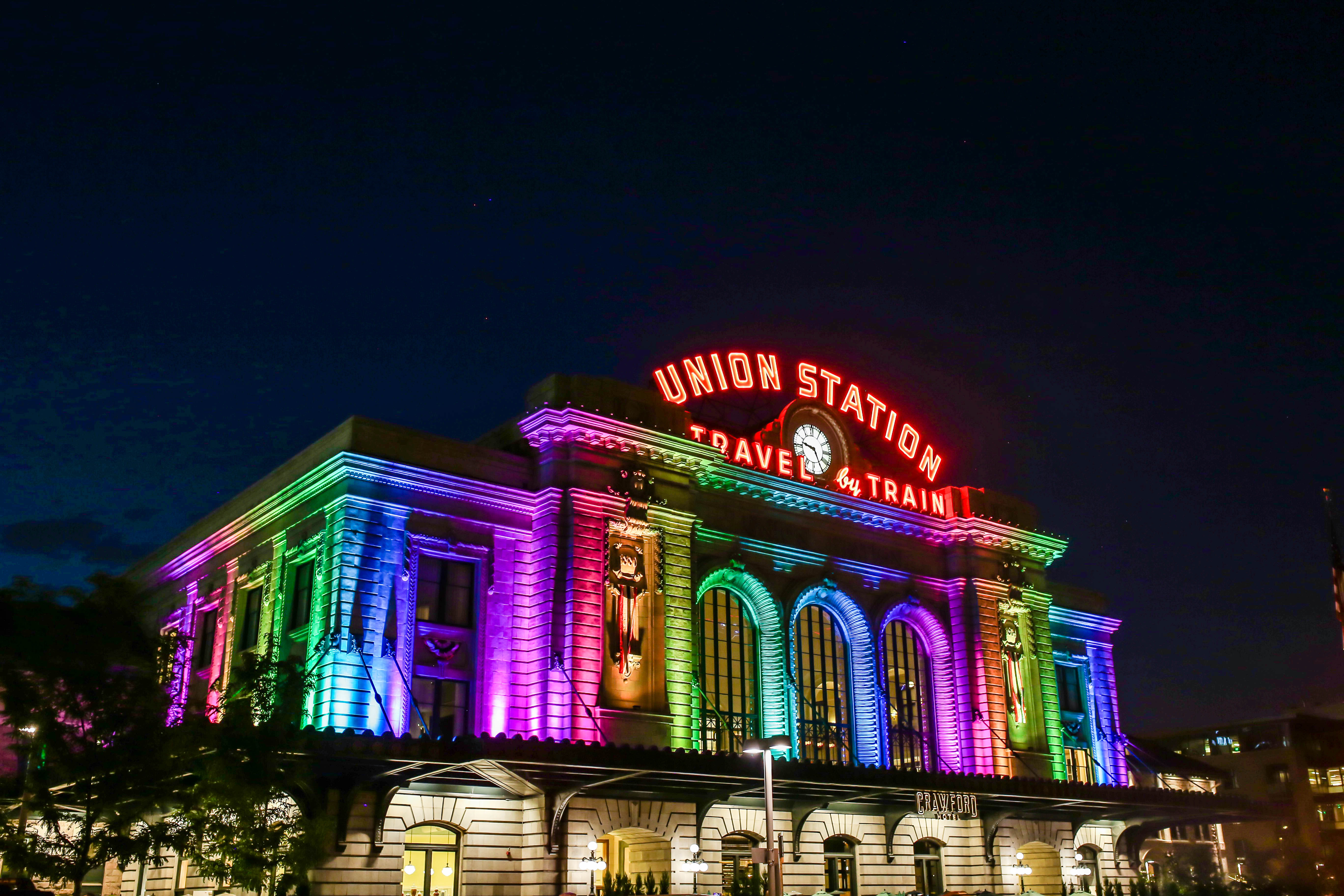 When: Saturday, April 29th and Sunday, April 30th, 10 a.m. – 4 p.m.
Where: Union Station, 1701 Wynkoop St., Denver
The lowdown: Make-up artist Katelyn Simkins paid homage to six of Denver's most iconic buildings, using fashion and hairstyles to portray the beauty and individuality of the architecture. The buildings include the Denver International Airport, the Denver Art Museum, the Brown Palace, the Rodolfo Gonzales Branch Library, the Wellington E. Webb Municipal Office Building, and the Daniel and Fisher Tower. El Salon and Matthew Morris Salon created the headgear, while the outfits were from Denver-based designer LUBA. Headgear is available to try on and take photos of at the free exhibition on Saturday and Sunday.
Synthesizer Sunday (Syn-Sunday), a union of architecture and sound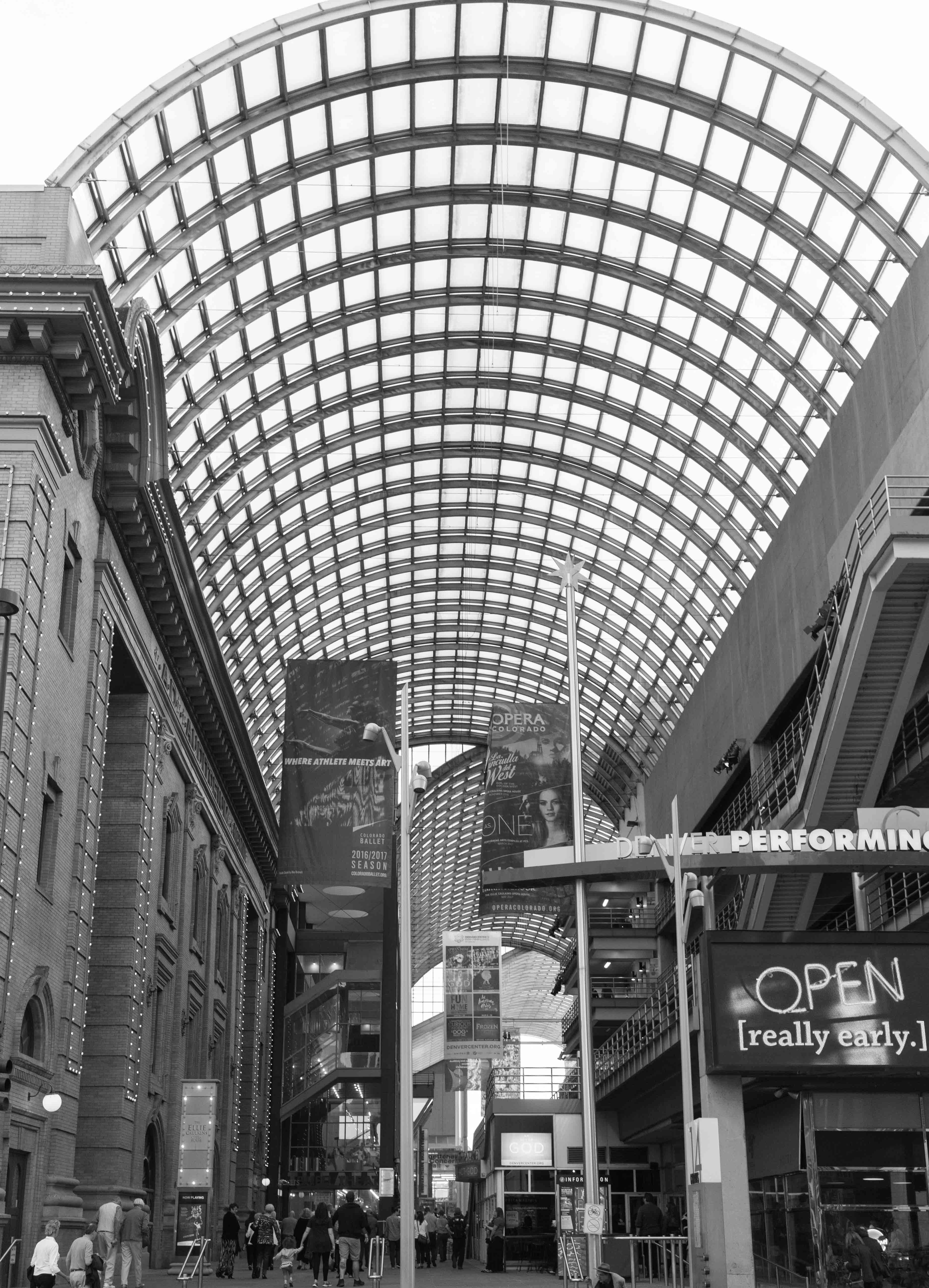 When: Sunday, April 30th, 12 a.m. – 3 p.m.
Where: Galleria in the Denver Center for the Performing Arts (DCPA), 1400 Curtis St., Denver
The lowdown: At this open-air concert, five musicians play separately, but on the same theme – a dedication to the iconic glass roof of the Galleria. The musicians will play a synthesizer – chosen as an instrument that shares the elementary qualities of architecture. Both are based on basic elements – sand, stone and glass for architecture and sine waves and sound for synthesizers. Whether you are familiar with the Galleria in the Performing Arts Complex or not, this musical date with the glass roof will delight eyes and ears.
Hiking bout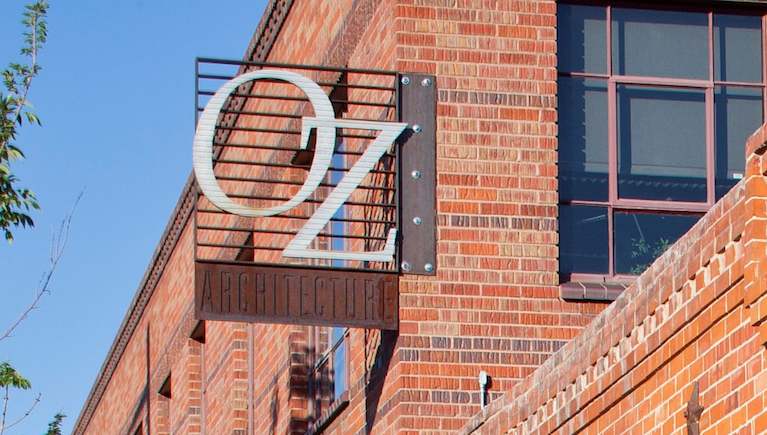 When: Saturday, April 29th and Sunday, April 30th, 10 a.m. – 4 p.m.
Where: OZ Architecture, 3003 Larimer St., Denver
The lowdown: Extra Vitamins, an experimental design studio, will create a "playful journey" through the OZ Architecture building to increase the creativity and fun of navigating a room. Using directional cues and symbols, people must choose their own architectural adventure. It's a nice idea to apply in every building – instead of going from point A to point B without much regard for what's in between, reconstruct the journey to your destination as a game.