After COVID hit the food and bar industries in Denver, Mile High City looked like a ghost town. Meanwhile, the pandemic took a toll on the homeless citizens of Denver on the city's quiet streets and sidewalks. "I love supporting local restaurants," said Ean Tafoya, head of Headwater Protectors and organizer of the local community. But "since the pandemic, people have been saying 'helping small local businesses'. And not that that's a bad thing, but it just begs the question: "Why can we have these restaurants that have tents that block the Denver right of way, that have heating that people can eat in but that are not suitable for our homeless people?" Asked Tafoya.
He realized that the city is not prioritizing the appropriate distribution of resources for homeless residents, even during a pandemic. According to Tafoya, this requires more accountability across the board. So it led him to take matters into his own hands by creating Headwaters Protectors.
They provide essential resources for mutual help, such as: Training in harm reduction, garbage disposal, needling, providing drinking water and other water services, as well as live action exercises in emergency shelter planning, and advocacy for social justice such as recognizing and honoring indigenous peoples. In an average week, the organization collects around 150 garbage bags.
Tafoya has been a community activist and advocate in Denver for years. He's a bit of a high-flyer when it comes to making the city a progressive and inclusive place for all of its residents. He is a candidate for Denver City Council, presented the city with a Green New Deal for the Unhoused, and used his music festival organizer skills to educate the community on emergency shelter planning and preparation.
Denver and Colorado in general are consistently among the top places in the US with the highest quality of life. US News listed Boulder in first place for best city in the country and Denver in second place for 2020-21. In this sense, Denver is also the second highest city in terms of gentrification after San Francisco, according to a 2020 study by the Metro Denver Homeless Initiative. The same study found that 31,207 people were homeless in the Denver metropolitan area alone. In addition, the averages for homes in Denver are now well over $ 600,000. Obviously, the biggest driver of the growth in the number of non-resident Denver residents is the lack of affordable housing.
Denver's current approach to solving this critical problem appears to be stubborn homeless "sweeps". An effort that cost the city over $ 400,000 last year. Again the year that a deadly global pandemic struck.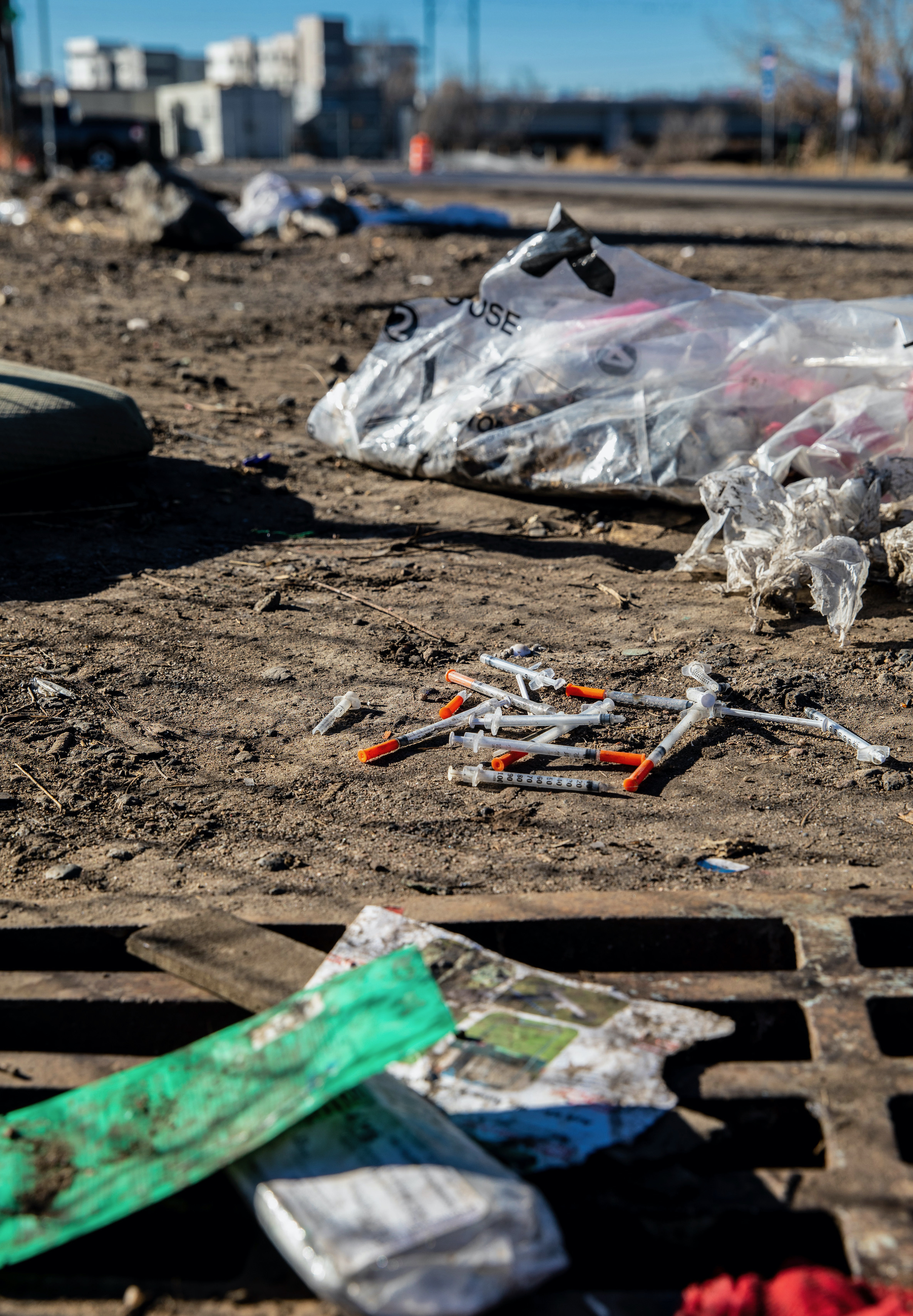 The city's Keep Denver Beautiful program has turned down the organization's recent requests for more cleaning supplies over safety concerns allowing citizens to clean up after and near homeless camps.
Apart from this dire reckoning, progress is being made. Denver Parks & Recreation has started donating brooms and other supplies to the organization to aid in their cleaning efforts, and the city has responded more quickly to garbage collection. However, the city's support is not enough.
"What we really need is regular service and that is what we are working towards," said Tafoya.
The spring water protection officers meet every Sunday at 10 a.m. in Benedict Fountain Park. All photos are from Ean Tafoya unless otherwise noted.