The tiny house movement is sweeping the nation, and is rapidly becoming a hot topic for millennials.
There are many benefits to living in a small space: lower cost of living, being more self-sufficient, and having less waste.
Meet Nicoll and Jake, a couple who converted their cargo trailer into an off-grid tiny home.
The two started with the idea of living as cheaply as possible, but soon they realized they wanted to live in a way that was more sustainable and the result is beautiful.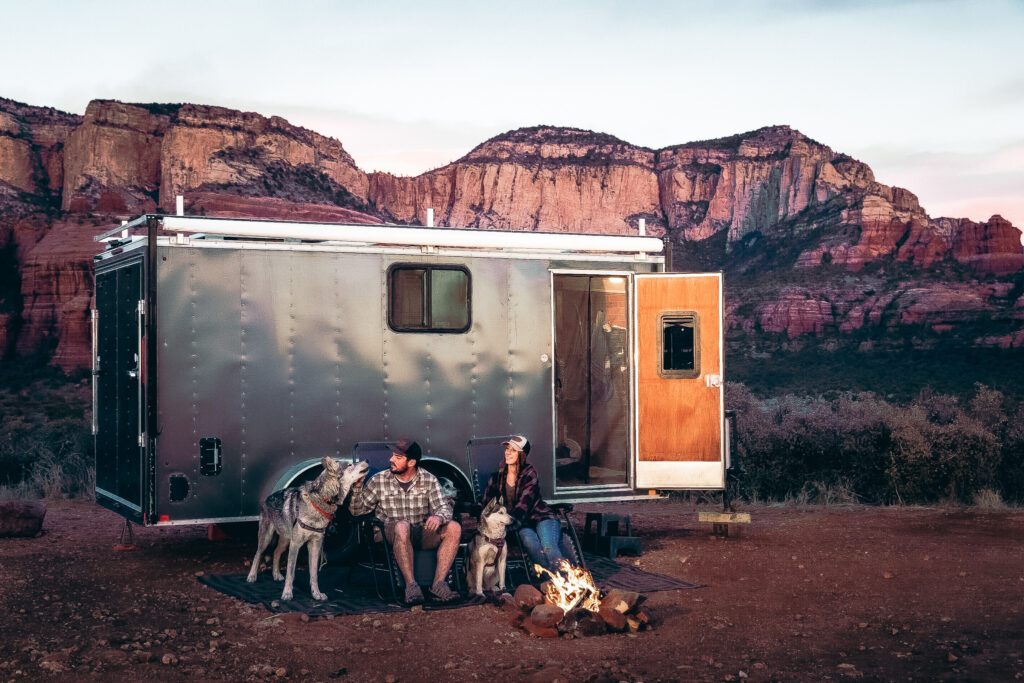 "It's important for people to know that this lifestyle is achievable without costing a lot of money" said Nicoll Davis who is the blogger behind Living Tiny With A Wolf. 
The end goal of building your very own tiny home may seem daunting and time-consuming but the end result is worth it. Read more about their cargo trailer into tiny home conversion project.